Water Based Industrial Concrete Floor Coating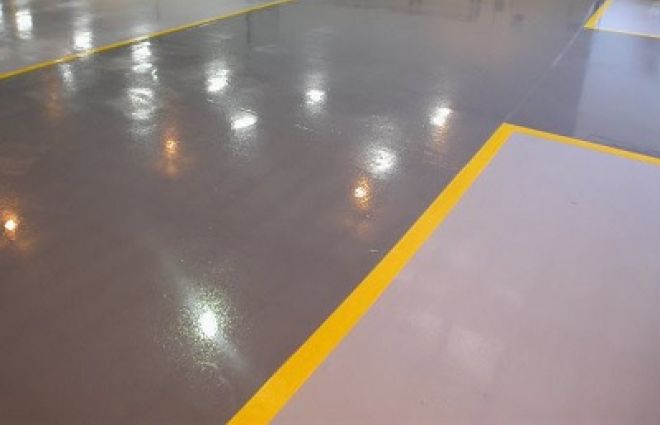 Wattyl Epinamel CF720 is a hard wearing water based concrete floor coating for garages, warehouses and showrooms.
Wattyl Epinamel CF720 is an industrial two pack water based epoxy concrete floor coating for areas such as garages, commercial premises, warehouses and workshop floors.
Epinamel CF720 provides excellent adhesion to concrete, is hard wearing and resistant to vehicular traffic and hot tyre pick up. It is also resistant to splash and spillage of general motor vehicle fluids, dilute acids, alkalis and hydrocarbon solvents. Epinamel CF720 has excellent abrasion resistance and is low in odour.
Crowies Paints can help you with all your industrial painting needs.
Share