Dooen Engineering Grain Handling Equipment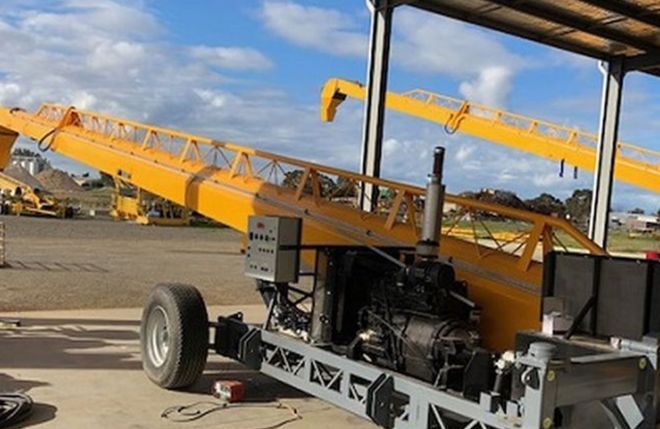 Superior Paint finish achieved by Dooen Engineering using Wattyl Industrial products
Dooen Engineering located north of Horsham in Victoria specialise in custom built grain storage and handling equipment.
They have recently used Wattyl Industrial products from our Mt Gambier store and are achieving fantastic results.
After preparation, this piece of equipment was primed with Wattyl Duranamel PR9 single pack fast dry zinc phosphate Mustard primer followed by Wattyl Agricultural enamel - an ultra premium acrylic modified alkyd.
For all your industrial painting needs, the team at Crowies Paints, your local paint specialist, can assist you.
Share