Two Pack Floor Coating in New Showroom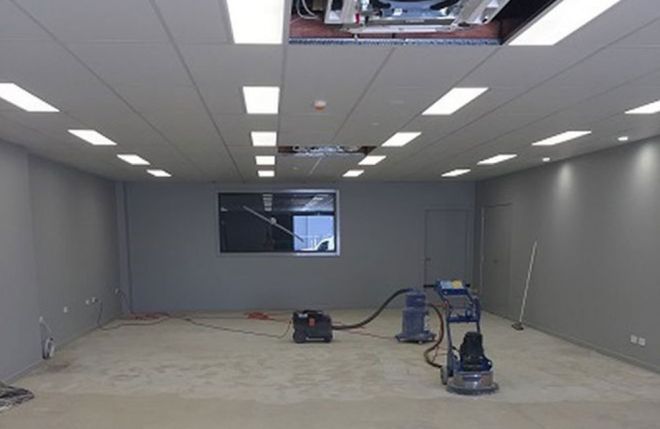 The concrete floor in this showroom has been ground and painted with the extremely hard wearing Wattyl Epinamel DTS680 in N65 Graphite Grey.
Epinamel DTS680 is a two pack "Direct to Substrate" epoxy coating. It has exceptional abrasion resistance as well as being resistant to splashes of alkali, mineral oil, solvent a dilute acids, making it an ideal product for most shop/showroom floors.
Thorough and correct preparation is absolutely critical to ensure a successful outcome when painting floors.Grinding the surface is the preferred preparation method.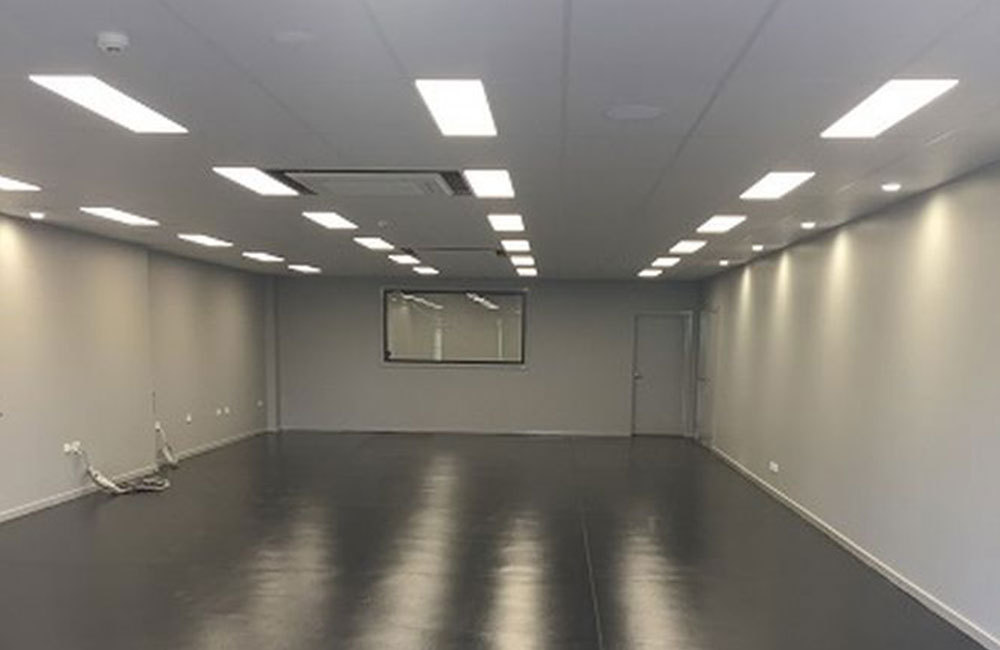 For this project the floor was ground using a diamond grinding machine to roughen the surface and remove any traces of conrete bond breaker or curing agents used during the placing and finishing of the concrete. The grinding also removes other contamination such as residual grease, oil or silicone that may be present on the surface as a result of the normal construction process. Removal of these contaminants ensures the subsequent coating system adheres to the surface.
This floor is in the new Crowies Paints store located in Tamworth NSW. Pop in a see Craig, Robyn or Chris for all your painting needs.
Share