Tredgrip Non-Slip Floor Coatings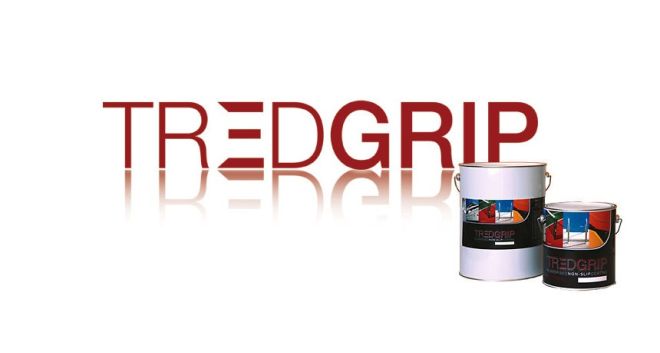 Tredgrip® is a water based non slip coating that is ideal for domestic and light commercial applications.
It is commonly used on tennis courts, public access ramps, boat decks, pool surrounds, disabled care facilities, sporting field grandstands and anywhere else a non-slip surface is required.
Tredgrip is a tough, rubberised, textured finish that can be applied to a variety of floor surfaces including timber, fibreglass, concrete, and steel.It is available in a variety of colours and has excellent weathering properties making it ideal for outdoor application.
Tredgrip has been certified to the Australian Standards for non-slip coatings.
Share