Restoration of an old Gramophone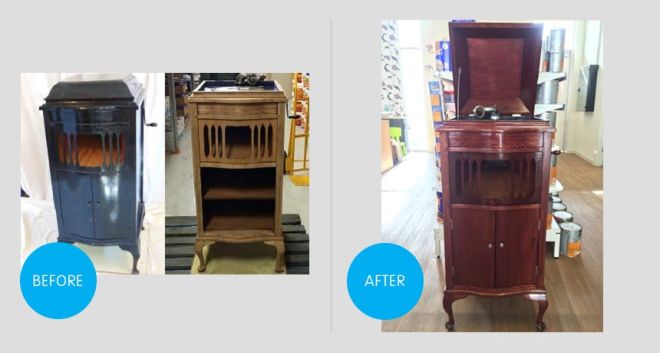 Check out the amazing transformation of an old gramophone
The staff at our Campbelltown store have done an amazing job rejuvenating an old gramophone to its former glory.

The old paint was removed using the environmentally friendly Nutech Ecostrip architectural paint stripper. The raw timber was then stained with Wattyl Colourwood English Mahogany. A coat of Sanding Sealer was applied and lightly sanded followed by two coats of Wattyl Estapol Interior Gloss.

This project demonstrates that with the correct products and the right advice, excellent results can be achieved by DIY customers. Pop in to your nearest Crowies store for expert advice on your next painting project.

Share