Paint on woodwork has changed colour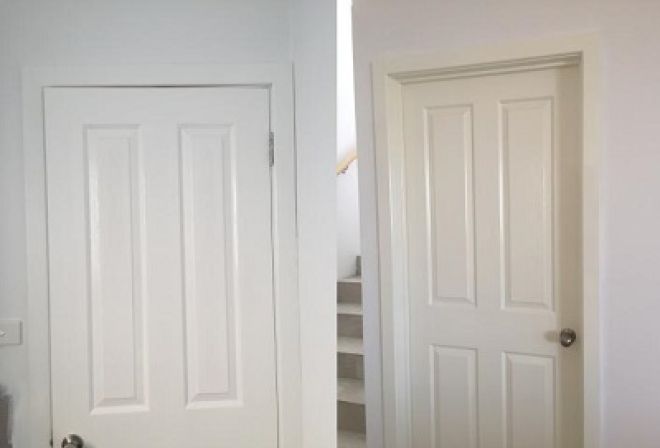 This photograph was taken in a holiday home that was renovated at the end of 2014. As you can see in the image the enamel paint on the woodwork has yellowed dramatically in a little over 12 months.
Yellowing of solvent based enamel paints is caused by one of two things:
Exposure to Ammonia:
often occurs when painting the interior walls with water based paint in the presence of fresh enamel work and inadequate ventilation (ie. Closing the house up while paint is drying)
This is an IRREVERSIBLE chemical reaction.
Rectification – Repaint!
To avoid this occuring again, ensure the water based paint on the walls is very thoroughly dried before painting the woodwork. Also avoid using household cleaners that contain ammonia until the paint on the woodwork is completely cured.
Dark Chamber Yellowing:
This is caused by a lack of exposure to UV light. Ordinarily it is seen on trim work in walk in robes that generally don't get exposure to natural light or in holiday homes that are closed up for extended periods with the blinds pulled shut.
ALL alkyd enamels (solvent based) suffer from this effect to varying degrees irrespective of paint brand.
This effect is REVERSIBLE by re-exposing the enamel work to natural light. The yellowness will diminish over time and the original colour will gradually return.
The time for this to occur is highly dependent on the level of exposure to the light. Another option may be to use UV lamps as this will very rapidly reduce the yellowing. Noticeable improvements will be seen in 24-48hrs.
New technology water based trim paints do not suffer from either of these yellowing effects.
Share