Nutech Pavecoat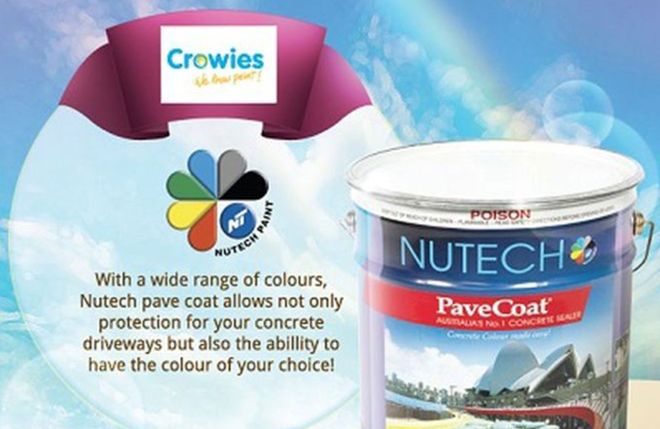 Nutech Pavecoat is recommended for a wide variety of decorative and protective concrete finishes.
Nutech Pavecoat concrete sealer is a paving paint that seals and protects concrete surfaces providing a durable surface that is ideal for pedestrian and light vehicle traffic.
Utilising advanced technology, unlike other paving paints, Nutech Pavecoat can be "repaired" and recoated easily with minimal surface preparation.
Nutech Pavecoat provides an attractive finish for both new and old concrete surfaces and is available in a range of 36 standard colours.
Share