Nutech NXT Coolzone Roof Paint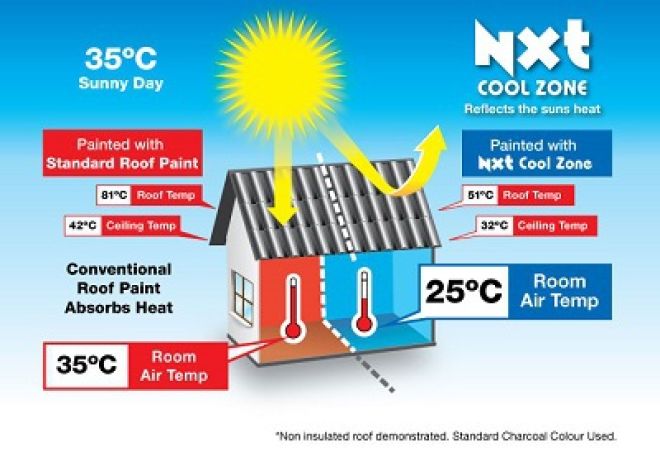 Nutech NXT Coolzone - A new technology roof paint that stays cool and reduces heat transfer into the building.
NXT® Cool Zone® is a revolutionary roof coating with advanced thermal protection to reduce the temperature of your home.
Unlike conventional paints, NXT® Cool Zone® reflects the heat of the sun leaving the roof surface cooler and reducing the heat transmitted inside the building. This means that significant savings can be achieved on the costs associated with airconditioning.
The self-cleaning properties ensures NXT Coolzone ® retains its gloss and visual appearance longer.
To learn more about how this product works and to see the extensive colour offer, visit your nearest Crowies Paints store.
Share