Concrete Kitchen Benchtop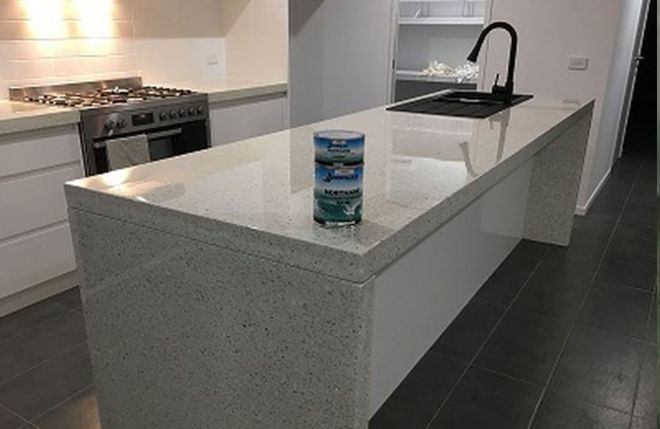 An innovative use of cast concrete panels for the bench-tops in this kitchen has produced a spectacular modern appearance.
The concrete panels were ground to expose the stone aggregate and to provide a smooth finish. The panels were then sprayed with Northane Gloss Clear.
Northane Gloss Clear is a non-yellowing 2 pack polyurethane coating that is suitable as a food grade coating so was an ideal choice of product for this application.
Depending on the porosity of the concrete, Norglass Liquid Glass could have been used as a self leveling first coat to completely fill any voids prior to finishing with the Northane Gloss Clear.
For more information on the Norgalss range of products and all your painting needs, visit your nearest Crowies Paints store and ask our friendly and knowledgeable staff.
Share