Colourful Wall Mural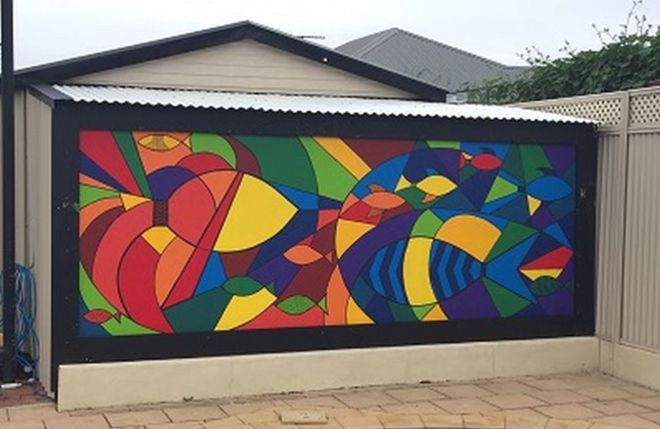 This colourful fish inspired mural on a shed wall has created a bright and lively backdrop to a backyard swimming pool
This is the first time Viv Greaves has attempted an exterior wall mural and she has achieved an absolutely stunning result.
The wall was primed with Zinsser Smart Prime to provide an even colour and strong adhesion to the wall prior to painting the mural. Viponds signwriting products were the paint of choice for this project. Low Sheen Acrylic violet, process blue, signal red, orange, bright green and middle yellow as well as Viponds Flat Acrylic Turquoise were used.
Viponds Clear Glaze was then applied over the entire mural to provide an even sheen level and to provide extra protection to the mural itself.
Viponds signwriting products are manufactured with the highest quality coloured pigments to ensure superior exterior colour fastness and durability is achieved. The Viponds range of signwriting colours are available at all Crowies Paints stores.
Share