Cold Weather Painting Tips #2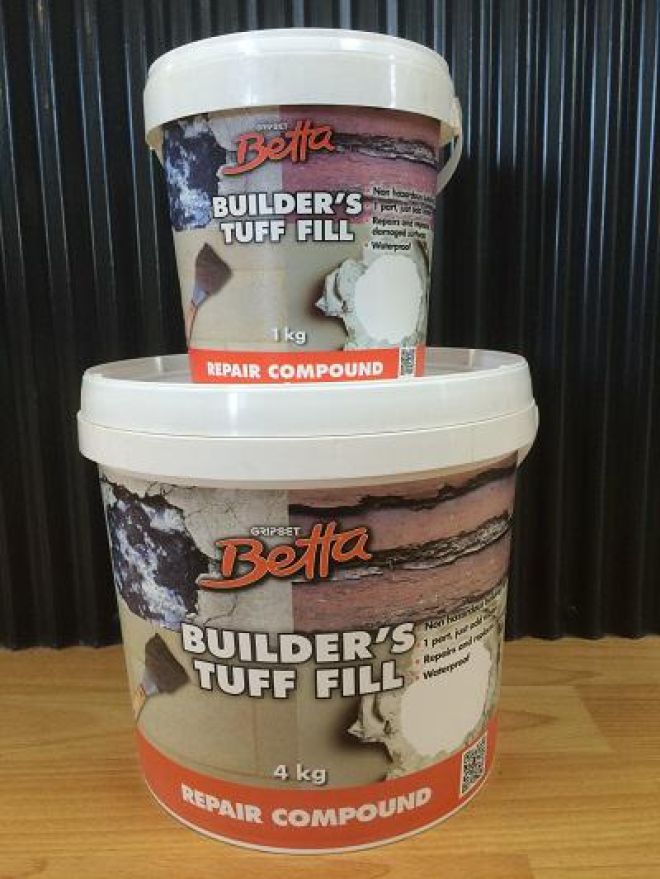 Traditionally two part Builders Bog is used to fill deep holes in exterior substrates. In cold weather however problems can be encountered when filling damp surfaces as the moisture can interfere with the adhesion of the bog to the substrate. There is an alternative product available to overcome this potential issue.
Gripset Betta Builders Tuff Fill is a single component, powder filler that is mixed with water then used like bog. Builders Tuff Fill is a new generation, odourless, solvent free, non-toxic, easy to use filler that has been designed to replace and restore damaged building surfaces.
It tends to "suck" the moisture out of the timber (and other substrates) providing great adhesion to the substrate.
Builders Tuff Fill powder produces a high strength filler that can be applied over a wide variety of damaged building surfaces and can be sanded, sawed, nailed, screwed or plugged. Builders Tuff Fill can be used in interior or exterior applications and is suitable for areas that are immersed or underground.
Builders Tuff Fill is available in 1kg and 4kg sizes and provides an alternative to 2 component bogs.
Share