"Stationery Objects"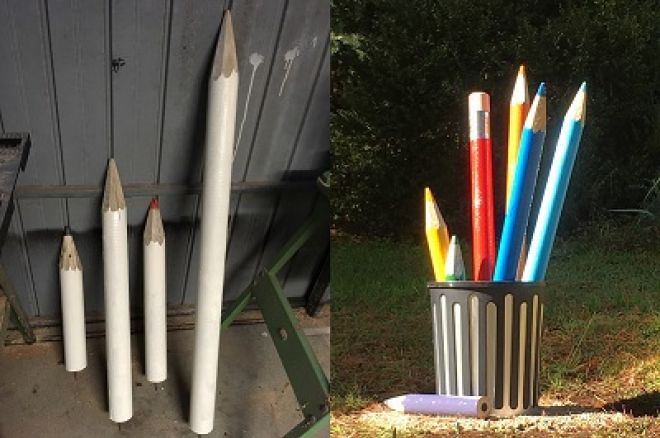 These imaginative oversized pencils have been created by one of our customers from the Aldgate store using Permapine logs
The Permapine logs were cut to size and shape before being undercoated with Solver Maxi PSU (Primer, Sealer, Undercoat).
The logs were then topcoated with Norglass Weatherfast Gloss in a variety of bright colours, some of which were achieved by intermixing standard factory made colours.
The finished pencils were then arranged to produce this fantastic colourful display feature called "Stationery Objects".
Norglass Weatherfast is available from all Crowies Paints stores. Call in to any Crowies store for all your expert painting advice.
Share