Restoration of Ford Falcon XD using Wattyl Colourthane C-Series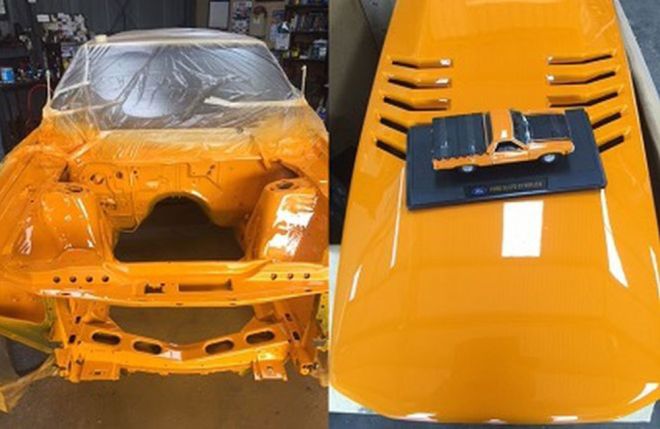 This Ford Falcon XD Phase 5 is in the process of being restored to its former glory with Wattyl Colourthane C-Series Gloss
Colourthane C-Series is a 2 pack polyurethane and has been tinted to a custom made orange colour that was matched in the Mt Gambier store. The colour has been selected to match the Falcon XA Ute GT Replica model (pictured).
The car was painted with a coat of Wattyl Super Etch Primer followed by Colourthane C-Series Gloss thinned 15% with Wattyl L748 Thinners and using a fast hardener.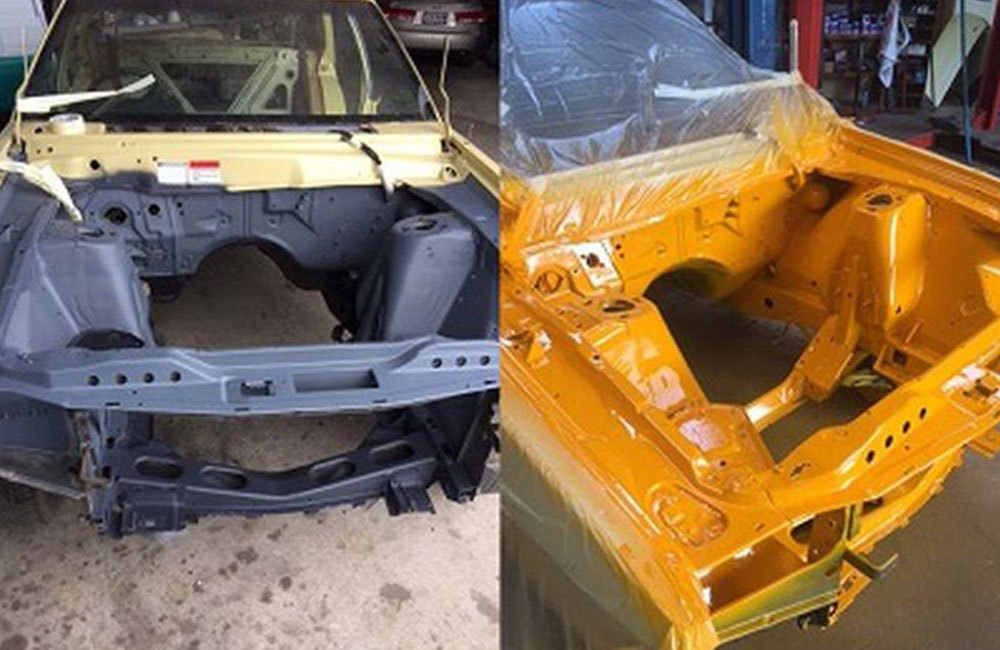 The topcoat was built up slowly by applying multiple thin coats wet on wet to achieve the desired film build. The gloss level achieved off the gun is exceptional.
For all your industrial painting needs, be sure to visit the team at Crowies Paints Mt Gambier.
Share