Painting a Compressed Straw Ceiling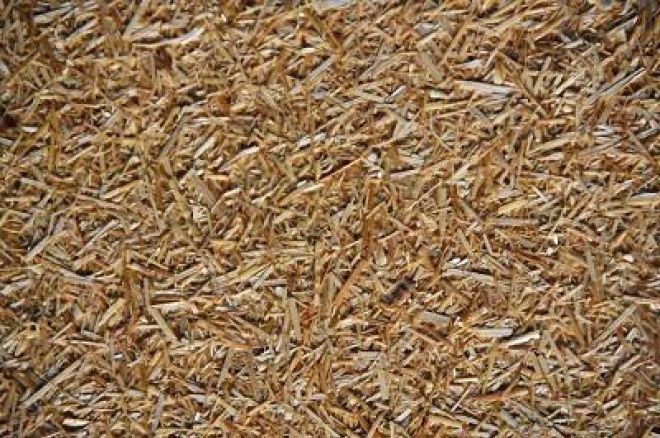 Painting a compressed straw ceiling can be achieved using conventional paints provided a few simple application techniques are followed.
Compressed straw ceilings are commonly installed in sporting clubrooms due to their acoustic noise absorption properties. If desired, it is possible to paint these ceilings from an adhesion and paint performance perspective as long as a few simple application techniques are adhered to.
The only application method that is suitable for this type of substrate is airless spray as the mechanical action of either a brush or roller will dislodge the straw fibres. As there is no mechanical contact or abrasion with spray application, the likelihood of fragments flaking and leaving marks where the piece came off is significantly reduced.
When applying the finishing coats with the spray gun, the coats must be applied in opposite directions to each other (ie. 1st coat north/south, 2nd coat east/west) to ensure all the edges of the straw are coated correctly. This will prevent a patchy/uneven appearance.
The recommended paint coating system is:
1st Coat – Solver Multi Block Stain Sealer. This is essential to prevent any smoke, water stains or tannins/extractives that may come out of the straw material itself from migrating through the finish coat and spoiling the finish
2nd Coat – Solver Maxi Ceiling Flat (tinted to colour of your choice)
3rd Coat – Solver Maxi Ceiling Flat (tinted to colour of your choice)
After the application (and drying) of the Multi Block Sealer, you may wish to use a very soft broom or feather duster over the surface to very gently see is there are any small fragments that are readily dislodged prior to finishing with the final coats of ceiling paint.
Share