Moisture Blisters On a Colorbond Fence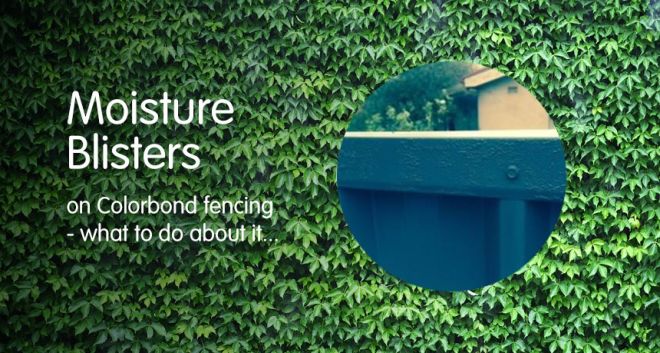 If a metal fence is painted and has rain fall on it before the paint is fully cured little blisters are likely to form in the paint.
This is an old Colorbond fence that has been painted via spray gun. The weather was perfect for application and the paint was dry to touch well before the night time cool settled in. However, this part of the fence was shaded by the house and didn't see any sunshine on the day of painting or the proceeding day. Two days after application constant rain fell and this part of the fence blistered in the rain.

This type of blister usually disappears when the moisture evaporates out and the paint film shrinks back. There is usually no long term issues with the integrity of the paint film.
Share