Cold Weather Painting Tips #1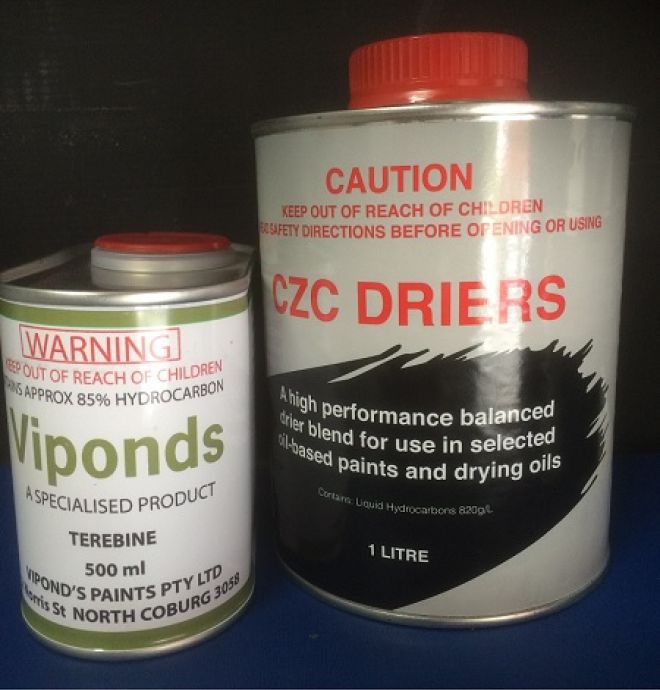 Painting in cold weather can extend the drying time of traditional solvent based enamels and varnishes quite significantly resulting in number of challenges that if not addressed can spoil the appearance of the paint finish and increase the amount of work required to rectify.
Sticking of painted surfaces that have not dried sufficiently or wrinkling of the paint film on recoat are well known problems when painting in cold conditions. Another defect known as "Blooming" on the surface of gloss enamels when painting outside is another issue that happens at this time of the year. This occurs when the paint is exposed to cold, damp air during the drying process and results in a low, patchy and uneven gloss level or in a whitish sheen (bloom) on the surface.
The addition of either Terebine or CZC dryers to the paint can readily overcome these issues. These products act to speed up the surface dry time and gloss hold out in lower temperatures. This is important when painting in cold environments and you need to shut doors or windows at the end of the day. Terebine or CZC driers do not speed up the re-coat time of the paint product so it is extremely important to strictly adhere to the recoat times recommended by the paint manufacturer.
If using oil based enamels at this time of the year it is highly recommended to use either Terebine or CZC dryers to avoid these problems.
Each Crowies Paints store also has a dehumidifier that is available for hire to assist in the drying time for all interior painting jobs . These work extremely well and will allow you to keep yourpainting projects on track this winter.
Share