Burl Tree Slab Timber Table Top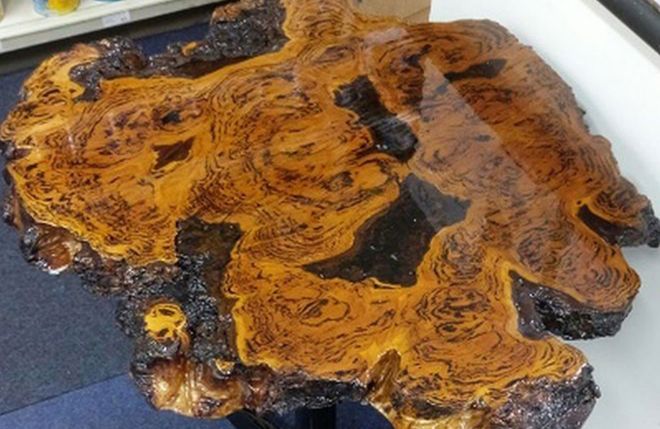 This exceptionally high gloss mirror finish Redwood table top is easy to achieve and creates a beautiful piece of furniture and a wonderful talking point.
Norglass Liquid Glass (epoxy 2 pack resin) was poured onto the surface to seal the grain and fill the knot holes. The Liquid glass flows out and "self levels" leaving a very flat, smooth surface free from imperfections. Depending on the depth of the knot holes, additional applications may be required.
Once fully cured, 2 coats of Northane Gloss Clear were applied to provide an extremely gloss, very hard wearing surface.
This table top was done by our Aldgate store manager (Ryan) and is on display in his store.
The range of Norglass products are available from all Crowies Paints stores and our staff can assist you with any questions you may have.
Share