Blistering of 2 Pack Polyurethanes on Various Timber Species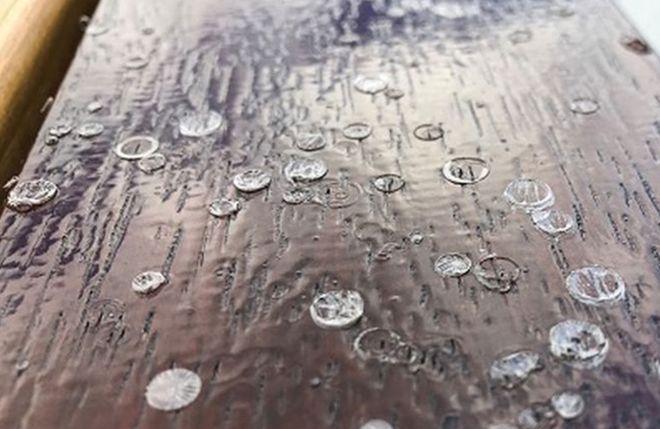 These appearance of these blisters in the coating are the result of entrapped air and gasses in the timber.
Some species of timber have large amounts of entrapped air and gasses within the structure of the timber. When an impervious, fast drying product is applied to the surface, the gasses are unable to escape through the coating and get trapped within the film resulting in these unsightly blisters.
In this example, the product used is a 2-pack polyurethane clear coating (Northane Clear) that has been applied to Merbau timber decking.
Other timber species that this effect has been seen with include Crepe Myrtle and Pacific Maple.
To overcome this issue, thinning down the first coat may assist in displacing the gasses but is not guaranteed. Applying multiple coats with ultimately seal the timber and prevent any further gasses becoming trapped in the paint film. Sanding between coats is essential to ensure that no air bubbles are present in the underlying coats as this will spoil the final appearance. Alternatively, a different coating system should be selected.
Our friendly staff at any of the Crowies Paints stores can advise on alternative products to use.
Share