Barber Engineering Chaser Bins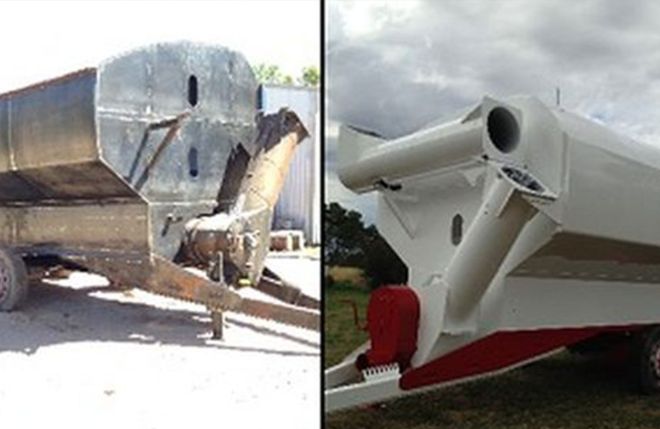 Barber Engineering are achieving fantastic results with products from the Wattyl Industrial range.
This 7.5m Bogie Axle Chaser Bin was completely transformed by Barber Engineering using Wattyl Industrial Coatings.
The bin was primed with Wattyl Epinamel PR250 Epoxy Primer off white inside and out followed by 2 coats of Wattyl Poly U400 polyurethane in both red and white gloss on the outside.
The underside of the bin was coated with Epinamel DTM 985 - a direct to metal high build epoxy to provide extra protection against stone chipping.
Epinamel PR250 is FDA Food Contact approved making it the perfect choice for the interior surface whilst the the Poly U400 is an ideal product for this application as it is a tough, flexible and abrasion resistant coating with excellent gloss retention. It is also resistant to splashes of mineral oils and aliphatic petroleum products.
For all your industrial painting requirements, pop in a have a chat to any of the team at Crowies Paints, your local paint specialist.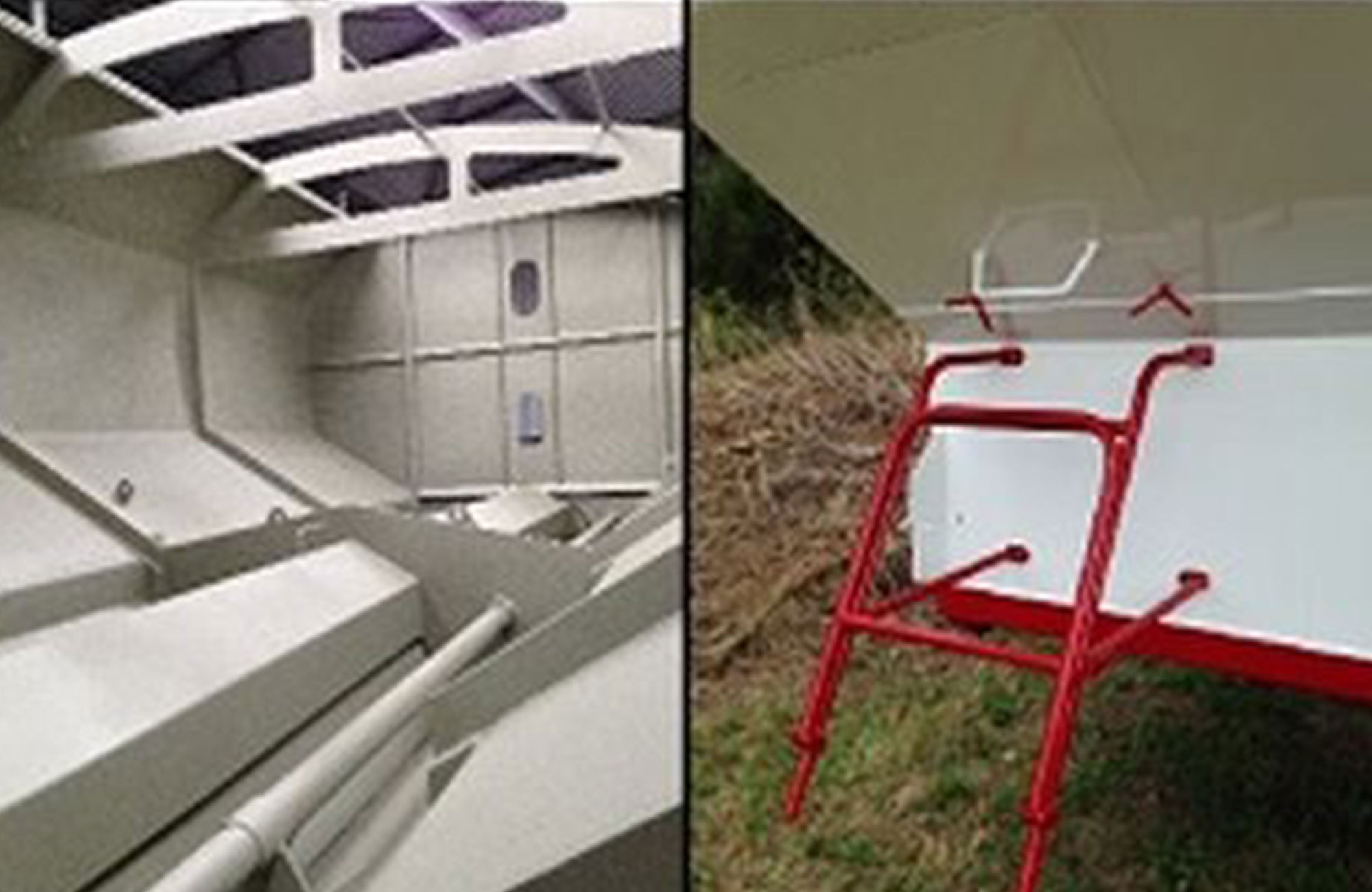 Share