Recycled "Crate Seats"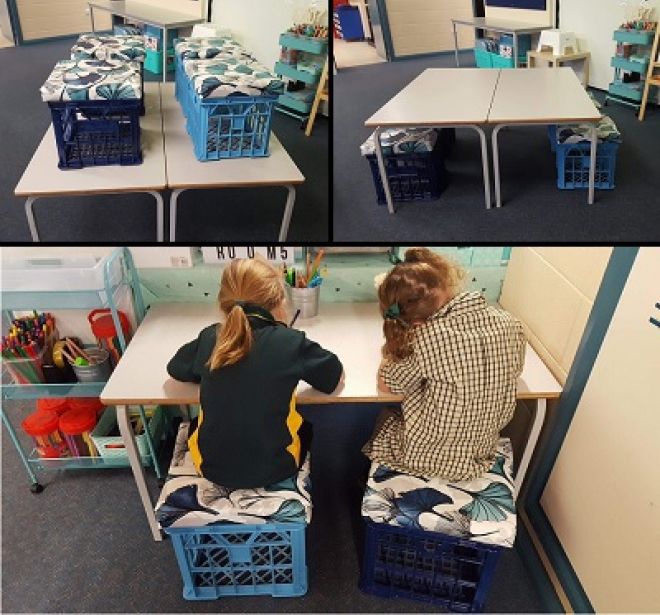 The "crate seats" have been made using recycled milk crates that have been spray painted bright colours to form the base and foam padding has been covered in vinyl fabric to make the seat. The tops can be removed so that the crates can still be used for the storage of books and other classroom items, thus providing a flexible space for a range of learners.
This is a truly an innovative use of old crates and gives them a completely new lease of life.
The seats are the brainchild of their teacher and has been made possible with the support of the local business community. Clark Rubber provided discounted foam padding for the seats, Spotlight supplied discounted fabric and Crowies Paints at Malvern donated the spray cans to paint the old milk crates.
Congratulations to everyone that was involved in this wonderful project.
Share