Monolithic Furniture - Victor Harbor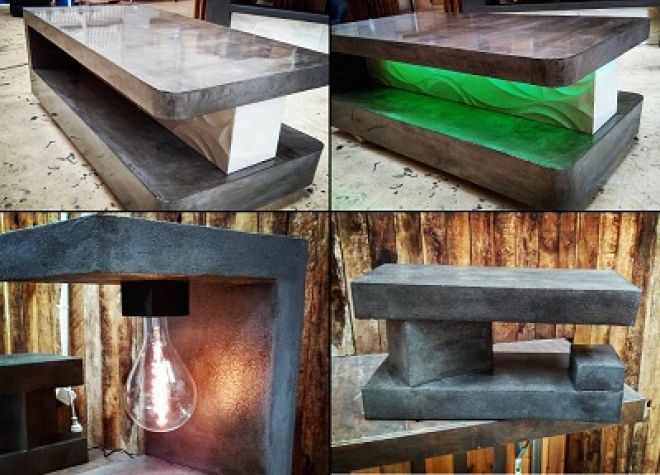 These pieces are constructed from concrete and plaster and have been coated with Norglass Weatherfast Gloss Clear to produce a tough, abrasion resistant high gloss finish.
Danny Blakely's dream is to have a Unique Custom Furniture business & gallery - 'Monolithic Furnuture' - to display his unique creations.
Crowies Paints at Victor Harbor are proud to support Monolithic Furniture.
Share