Henley Primary School Year 5 Student Lockers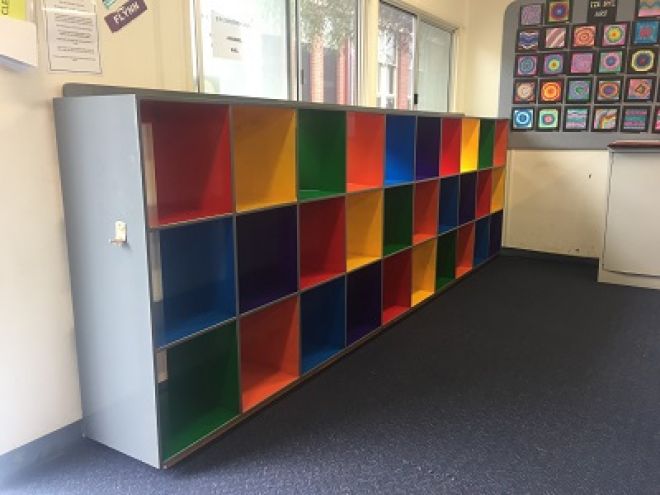 Viponds Gloss Enamel Signwriting Paints supplied from the Crowies Paints Malvern store were used for these bright feature colours.
The range of Viponds acrylic and enamel signwriting paints as well as artist paints and fluorescents are available at all Crowies Paints stores.

Congratulations to all the students and teachers for their wonderful school community spirit.
Share