Happy Valley Primary School Puppet Theatre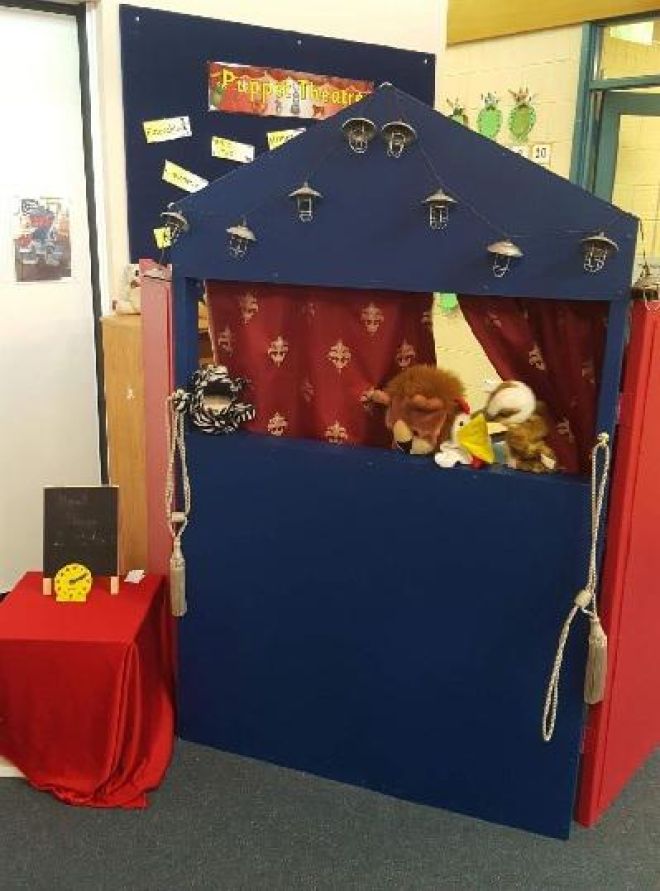 The puppet theatre was painted with Solver Low Sheen interior paint from the Crowies Paints store at Malvern.
The dark blue colour used on the front is "Solver Strength" and the red on the sides is "Solver Paso Doble". Colour samples of both these colours are readily available from any of the Crowies Paints stores.
We're sure the reception children will get many hours of enjoyment from their new puppet theatre.
Congratulations to all involved on a job well done .
Share