Coromandel Primary School Maths Excursion to Crowies Paints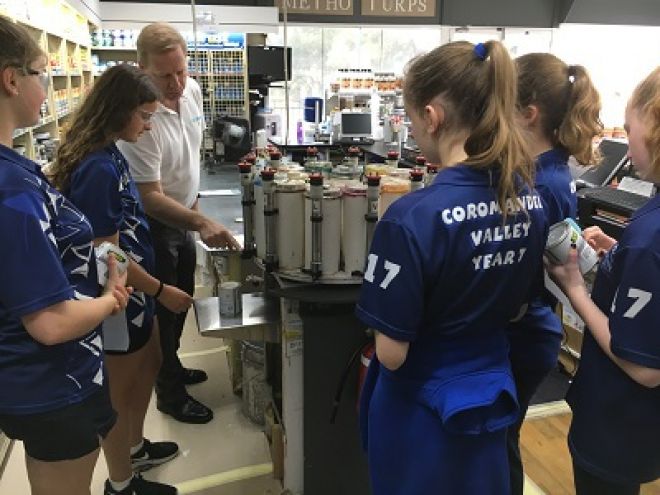 The students were each provided with a colour tint formulation before the visit to the store and were required to use algebra, decimals and fractions to calculate the amount of tinters that needed to be added to a 500ml sample pot to achieve their colour.
The students then came to the Crowies Paints store at Blackwood where they were assisted by our Stores General Manager (Matt Rungie) to work the tint machine and mix their paint.
The students then returned to school, brushed out their paint samples and compared them to the colour card panels they were provided with to show whether their maths calculations were correct.
Crowies Paints was pleased to support the Coromandel Valley Primary School in teaching maths to their students in an innovative, fun and informative way. We would also like to thank the students for allowing us to be a part of their learning.
Share