Variety Club Bash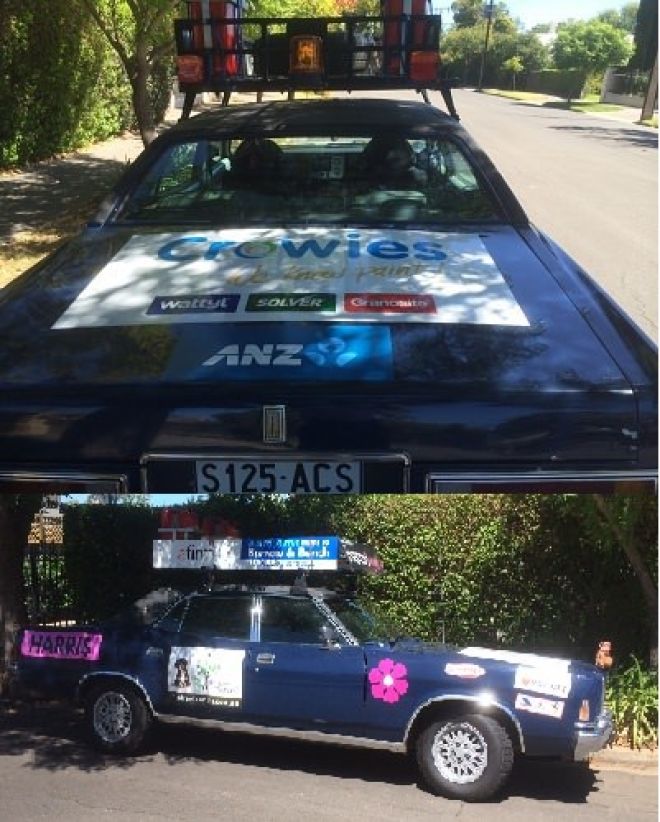 Crowies Paints is proud to once again be involved with the Variety Charity in 2015.
Variety is the Children's Charity SA dedicated to inspiring hope and enriching the lives of children in need under the age of 18. The Variety Bash is an eight day madcap event designed to put the fun into fundraising and reward the entrants for a year of fundraising for the children of SA.
Crowies have provided sponsorship to Terry and Chris Kasey's entry into the 2015 Bash from Adelaide to Loxton during August. Be on the lookout for Car 15 LTD!
Share