Training of TAFE Interior Design Students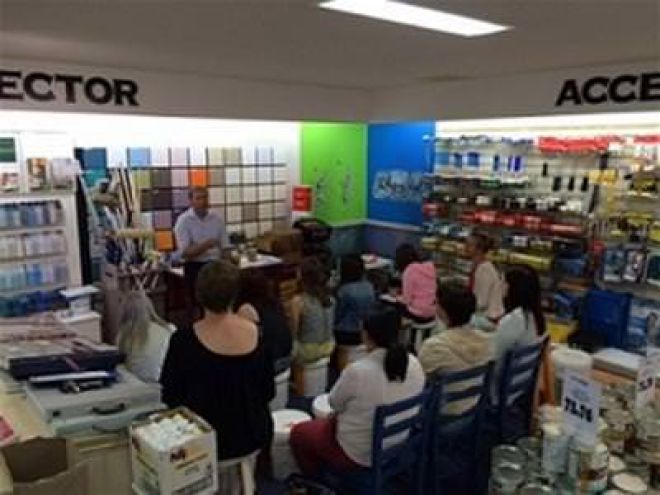 Crowies Paints have partnered with Tonsley TAFE for over 15 years to provide training for the Materials and Finishes component of the Diploma of Interior Design. This training provides an insight into different commercially available construction materials and paint finishes and balances the course work. It also introduces Crowies Paints as a valuable resource for the Interior Design students.

Once again our Stores General Manager conducted several informative training sessions during February and March. On behalf of Crowies Paints, we would like to thank the students for their attendance and wish them every success in their ongoing studies.
Share