Cleland Wildlife Sanctuary Mural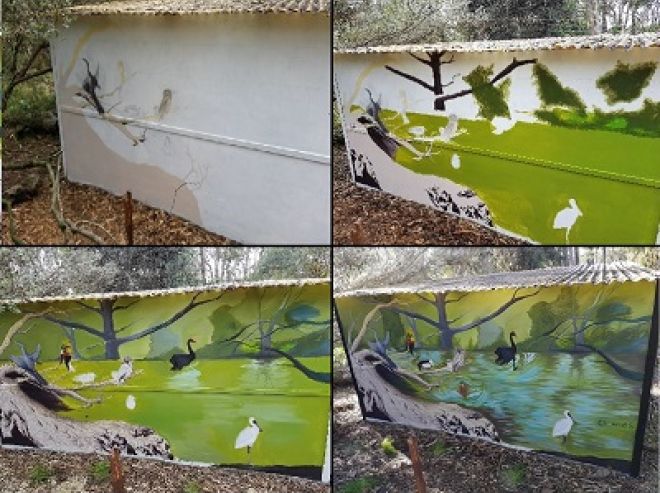 Future Youth Initiate (FYI) is a service run by Relationships Australia South Australia to provide social and emotional wellbeing, education and employment opportnities for young special needs students.
Cassie Stott was the project artist and under her guidance the students have painted this a spectacular mural that is visible to the general public in the bird swamp area at the Cleland Wildlife Sanctuary.
Solver Duraguard Low Sheen and a selection of the Viponds Low Sheen range of exterior durable water based colours supplied by the Crowies Aldgate store were used on this project.
Congratulations to all involved in such a wonderful project.
Share