Ballarat Rotary BBQ Trailer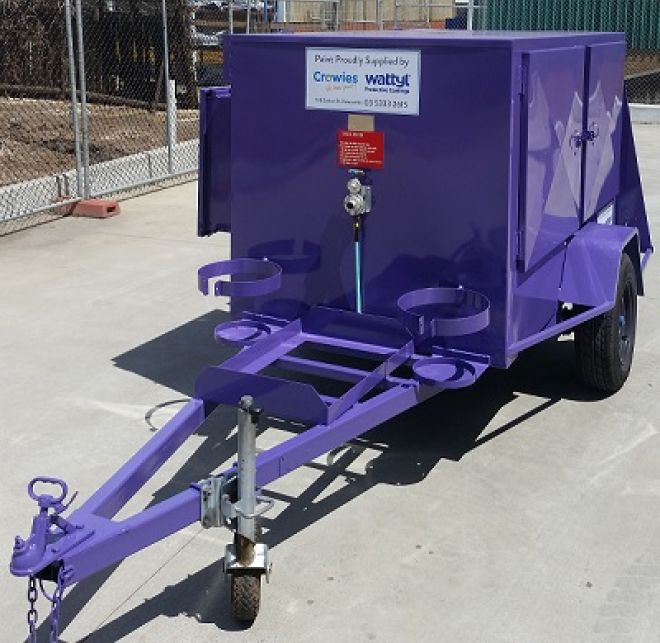 Not only did Crowies supply the paint, the team at the Ballarat store prepared the trailer and applied the paint.
The trailer was sanded with wet and dry paper and degreased. The areas where bare metal was exposed were spot primed with Wattyl Industrial Primer and finished with Wattyl Colourthane C Series - a 2-pack polyurethane coating. The colour selected is "Lydias Purple".
Well done to the team at the Ballarat store. Keep an eye out for the Rotary Club BBQ Fundraiser trailer and be sure to support this very worthy cause.
Share